When you join the Eco Insider Team – you will have access to loads of rewards every time you shop,

share or review our eco-friendly and sustainable products!

1. Create an Enviromall account and become an eco-insider


2. Log in each time you shop so that you can move up the eco-ranks!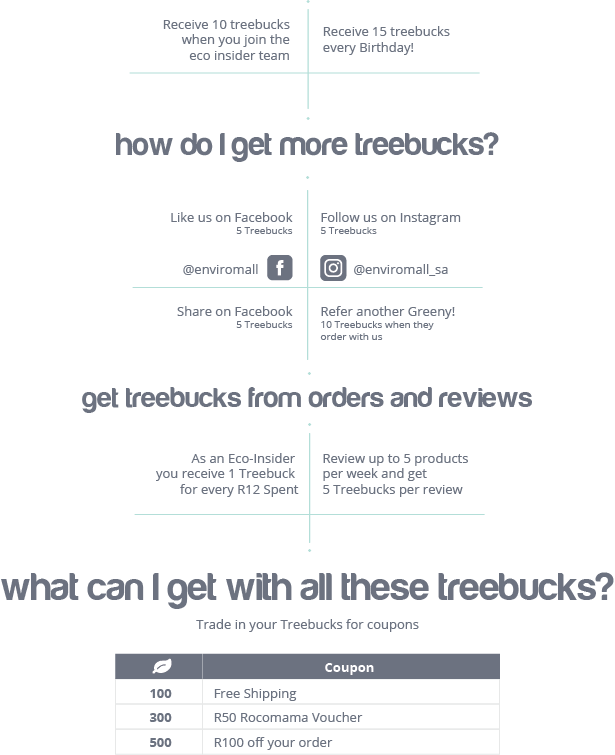 Eco-Insider
Earn points just by opening your account